James O'Brien
James O'Brien is an award-winning writer and broadcaster whose journalism has appeared everywhere from the TLS to the Daily Mirror. Best known for his daily current affairs programme on the radio station LBC, with over 1.3 million weekly listeners, he has also presented and appeared on a variety of TV shows including 'Newsnight' and 'Have I Got News For You?' His first book, How To Be Right, was a Sunday Times bestseller and won the Parliamentary Book Award for Best Political Book by a non-politician after selling over 200,000 copies across all formats. He is often found on Twitter where he has over 780,000 followers.
Katy Balls
Katy Balls is the Spectator's deputy political editor. She is a regular columnist for the i newspaper. She was shortlisted for Political Commentator of the Year at the 2017 Press Awards. She is a host of the Spectator's daily politics podcast Coffee House Shots and also presents her own Spectator podcast Women With Balls – with interviews of women leading the way in their field from Liz Truss and Dame Helena Morrissey to Dame Joan Collins and Emma Barnett. Katy is a regular on broadcast and television and has appeared on a range of current affairs programmes including Newsnight, the Andrew Marr Show and Have I Got News For You.
Steve Turner
Steve Turner is Assistant General Secretary at Unite the Union where he has responsibility for 400,000 members in manufacturing industries alongside the unions community and retired members strategies.
Samson Sohail
Samson Sohail has been working with Cobra Beer for the last 25 years. He has been instrumental in the success of Cobra's reputation as the best beer to complement food and as one the most loved beer brands in the country.
David Galman
David Galman is the Sales Director at Galliard Homes the largest privately owned residential property developer in London. David joined Galliard at its start in 1992 and has been selling real estate for over 35 years with an impressive portfolio of repeat buyers.
Mazlum Demir
Mazlum Demir is the executive chef and owner of North London, fine dining restaurant Skewd. He has been the winner of the coveted Chef of the Year prize for the past 2 years.
Abena Oppong-Asare MP
Abena Oppong-Asare is the MP for Erith and Thamesmead, Shadow Exchequer Secretary to the Treasury and Chair of the Labour Women's Network. Previously, she served as Opposition Deputy Leader and Education Spokesperson on Bexley Council and worked for the Greater London Assembly.
Sophia Idjer
Working in the tech sector for restaurants and takeaways and hospitality for over 12 years means that our judge Sophia is exposed to the many different types of Kebab establishments in the UK and some locations in Europe, in her role at Kbox Global who are pioneers in their space she focuses on quality and innovation in not only the brands and dishes but also operational excellence through their tech stack for host kitchens, which results in high incremental revenue for their host kitchen partners, and is very passionate about our sector. As such Sophia is delighted to join our judging panel this year and has publicly voiced this is her favourite award ceremony!
Shany Gupta
Shany Gupta is founding director and C.E.O of Duncan Lewis Solicitors, whose ethos of "giving people a voice"  has seen it grow from one office in Hackney to a nation-wide operation.
Dehenna Davison MP
Dehenna Davison is the Member of Parliament for Bishop Auckland, elected in 2019 as the first Conservative to represent the constituency since its creation in 1885. Since becoming an MP in December 2019, Dehenna has been elected onto the Home Affairs Select Committee and is the Chair of the new APPG on One Punch Assaults which is seeking criminal justice reform. Dehenna is a member of both the Blue Collar Conservatives and the Northern Research Group, and lives just outside Bishop Auckland with her rescue dog, Carter."
Anthony Yilmaz
Anthony Yilmaz is a young entrepreneur and the owner and founder of North East based Turknaz Restaurant. He has been the winner of Best Regional Kebab Restaurant for the 4th consecutive year and also Best Value Restaurant winner.
Nadhim Zahawi MP
Nadhim Zahawi is a Conservative Party politician who has been the Member of Parliament for Stratford-on-Avon since 2010.
Angus MacNeil MP
Angus MacNeil is the Scottish National Party Member of Parliament for Na h-Eileanan an Iar and has held the position since 2005. He is also the current chair of the International Trade Select Committee.
Mustafa Topkaya
Mustafa Topkaya has more than 40 years experience in the hospitality and catering sector, and is a pioneer of the kebab restaurant business having opened his first shop in 1984. He now runs several successful restaurants and has continued to lead the industry through the introduction of several modern innovations.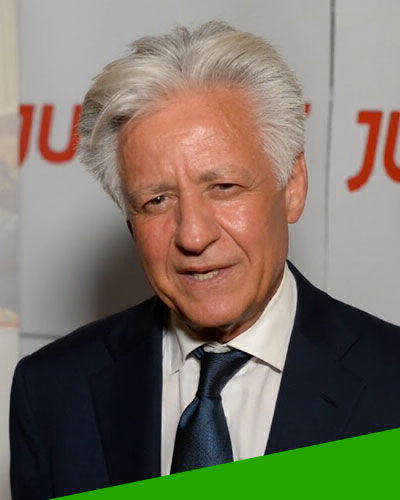 Altan Kemal
Altan Kemal is a Chartered Accountant. He came to the UK in 1973, graduating in Business Management before qualifying and working in accountancy. He subsequently founded his own firm of accountants in 1983, namely Alton & Co.
Carolyn Harris MP
Carolyn Harris is the Labour Party Member of Parliament for Swansea East, first elected in May 2015. She is also the Deputy Leader of Welsh Labour.
Mike Theodorou
Mike Theodorou is one of the directors of Big k Charcoal Ltd.  He has over 23 years experience supplying quality restaurant grade charcoal to the kebab industry nationwide.  Big K Products is a family run business first started by Mike's grandfather Theodoros Kleanthous in 1964, so Big K  know a good kebab when they see one!
David Warburton MP
David Warburton is the Conservative Party Member of Parliament for Somerton and Frome and has held this position since the 2015 General Election. Prior to entering politics, he was keen businessman notably, the founder, chief executive and chairman of Pitch Entertainment Group and taught and composed music
Lucy Horobin
Lucy Horobin is host of host of the Heart Dance drive time show and former presenter of the British Kebab Awards.
Barbara Speed
Barbara Speed is the opinion editor at the inews.
Darren Bown
Darren Bown is sales Director for Makro/Booker and a former judge of British Takeaway Awards.  Darren has been in food wholesale for 30 years in a variety of roles and enjoys spending time with customers understanding their business.
Nigel Streeter
Nigel Streeter is Managing Director of Ace4Kebabs, leaders in the kebab Industry, with a real passion for meat. Ace4Kebabs has been manufacturing doner kebabs for the past 25 years, and both import and export all lamb products
Lloyd Russell-Moyle MP
Llyod Russell-Moyle is the Labour Party Member for Parliament for Brighton Kemptown and is Shadow Foreign Office Minister for the Americas, Overseas Territories and East Asia.
Dr Rosena Allin-Khan MP
Dr Rosena Allin-Khan MP is the Labour MP for Tooting and is the Shadow Minister for Mental Health. Rosena has previously served on Labour's frontbench as Shadow Minister for Sport and finished runner-up in Labour's Deputy Leadership election 2020. Before entering politics, Rosena worked around the world as a humanitarian aid doctor and as an A&E doctor at St George's Hospital, Tooting, where she continues to work shifts.
James Price
James Price is a director at Hanover Communications and a former Government Special Adviser. After a lockdown-induced mad idea, he was also elected as the first non-student President of the Oxford Union in the Society's 200 year history.
Matt Browne
Matt Browne is a senior fellow at the Center for American Progress in Washington DC, where he leads the organisation's work on populism, the transformation of progressive politics and the renewal of democracy. Matt is the founder of Global Progress, an international network of progressive leaders, policy analysts, strategists, think tanks and foundations. He co-chairs the Berggruen Institute's project on the "Renewal of Democracy in the Digital Age", and sits on the board of a number of progressive foundations including; Policy Network (UK), Canada 2020, VoltaItalia, Terra Nova (France), and the Duesto School of International Relations (Madrid). Formerly, Matt served as executive director of Policy Network, and as an advisor to former European Commission President Jacques Delors. He continues to advise a host of progressive leaders, parties and movements around the globe. His recent publications include: "Insurgents – Inside a New Generation of Progressive Leadership" and "In the Pandemic's Wake: Rethinking the Future of Progressive Politics".
Djemal Enver
Djemal Enver who originated from a Turkish Cypriot background has been in the UK kebab industry for over 30 years, along with his Greek Cypriot business partner, they have established one of the largest & best-producing kebab manufacturer in the UK that supplies worldwide. Djemal has the finesse of knowing each variant of kebabs within all multicultural customer & consumer's first moment of truth all the way to their tastebuds. Djemal has the sophistication skills to adapt to all customer needs from knowing texture, flavours, packaging, areas around the UK and the world to how kebabs should be presented and marketed for making kebabs the best foods at eating establishments. Djemal is the Co-President of Kismet Kebabs Ltd as a sole kebab manufacturer that has an extraordinary turnover and is still growing with the grace & success of bringing in an Indian Singaporean background CEO to run the entire operations with diverse cultural employees to make sure that customers receive quality from start to never-ending aftercare.
Resul Atalay
Resul Atalay is the owner of award-winning Atalay's Kebab Van in Thame. He has been in the trade since 1988 and always endeavours to give back to the local community by providing honest food and excellent customer service. He is also a commentator on trade-related issues on many regional and national media outlets.
Alison Thewliss, MP
Alison Thewliss has been the SNP Member of Parliament for Glasgow Central since the May 2015 general election. Before being elected to Westminster, Thewliss was a Glasgow City Councillor for the Calton ward, first elected in 2007.